I've been traveling through Norway with a friend for two weeks this past summer. I want to share my experiences and tips with you.
We started our trip in Germany, we drove to Kiel and took the overnight ferry to Oslo. We did not book any accommodation in advance, but the last two nights in Oslo. We also only had a rough idea of what we wanted to see, so we could decide every evening what we would do the next day, depending on the weather and our mood.
Once we arrived in Oslo we immediately headed north, our plan was to spend the night somewhere in Rondane National Park. On our way north we visited the ski jump of Lillehammer. It's free to climb up the stairs (but be prepared for about 950 steps...) or if you don't want the workout you can take the ski lift.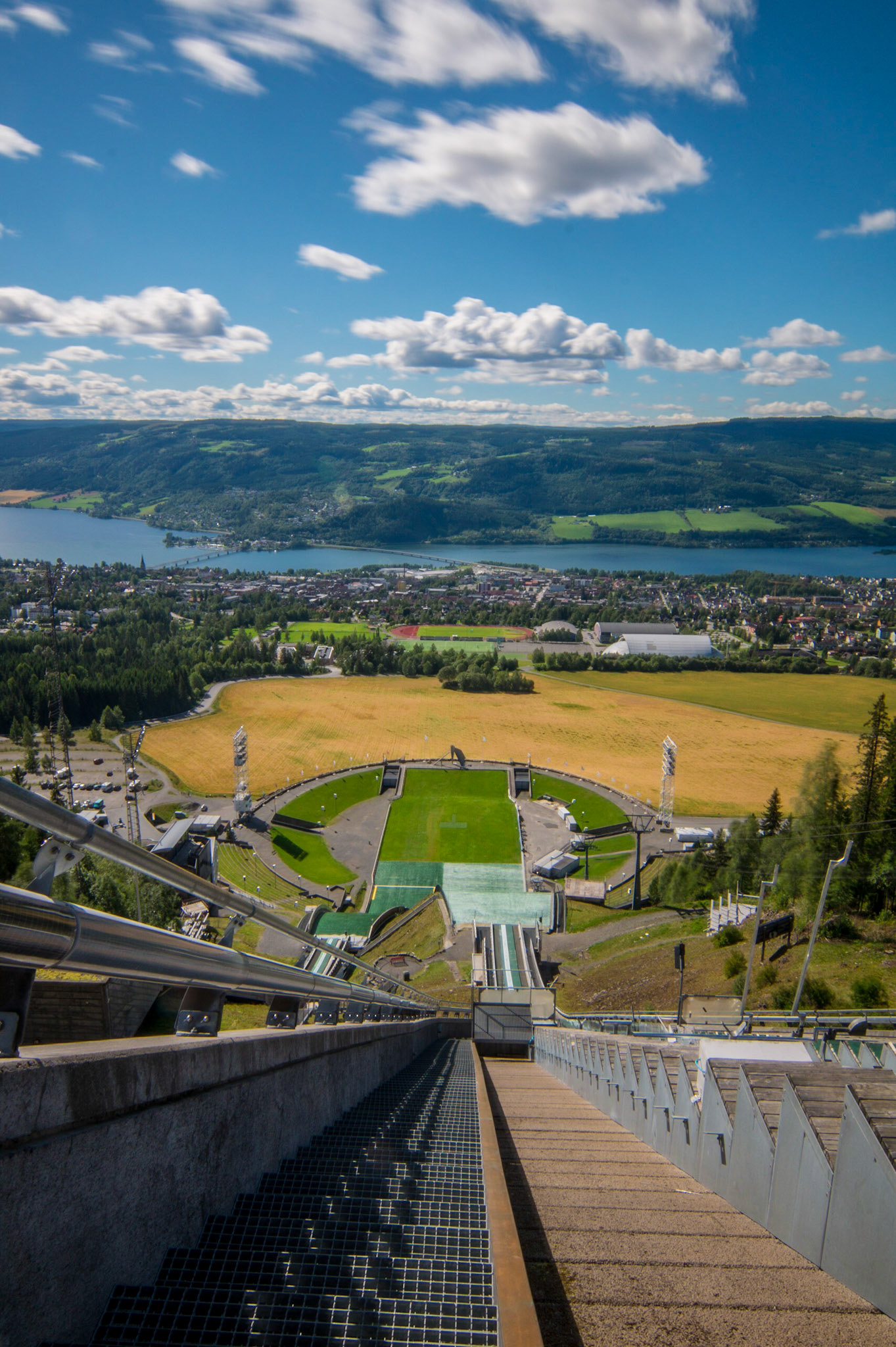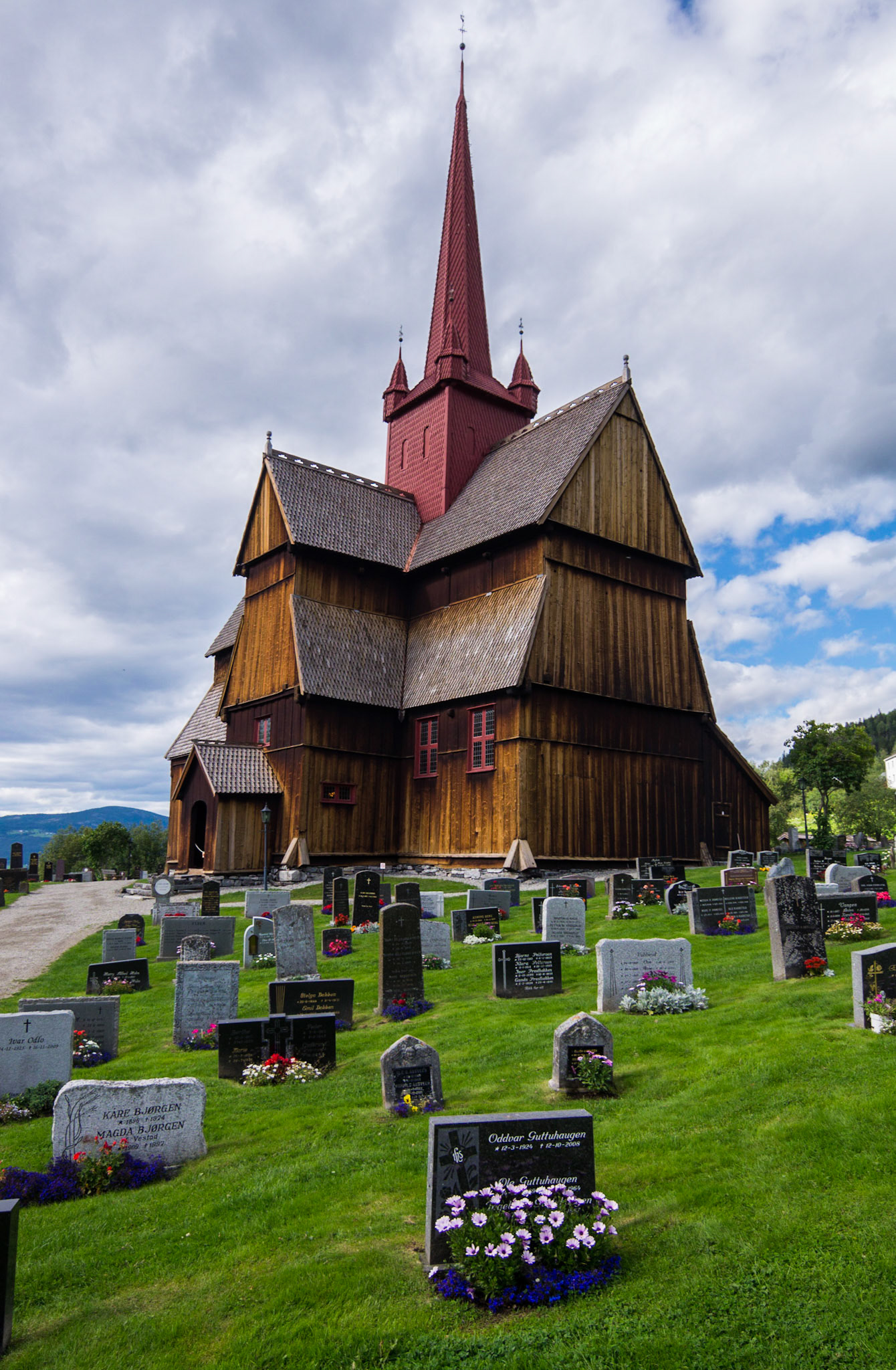 Left: ski jump in Lillehammer. Right: stav church of Ringebu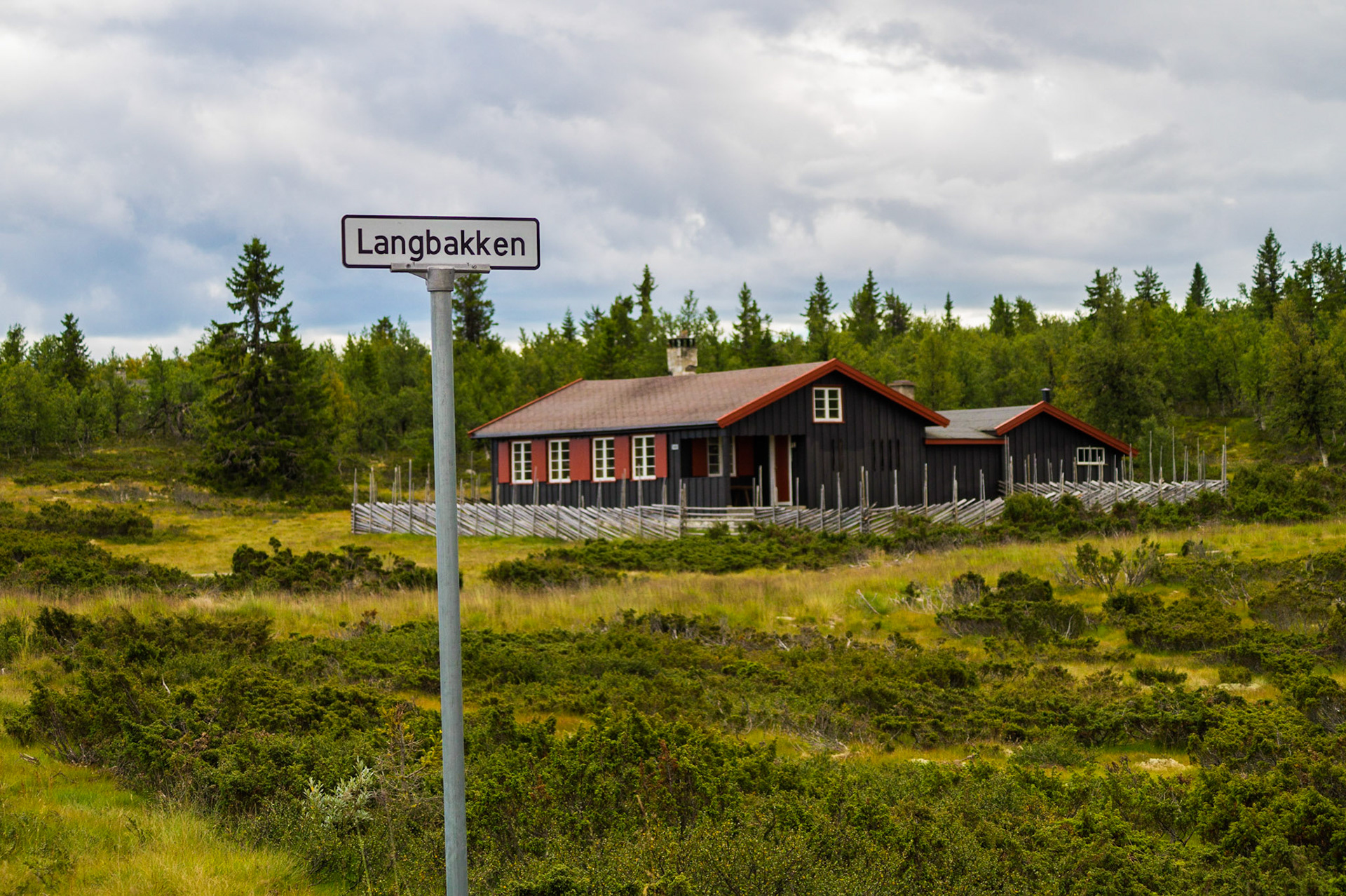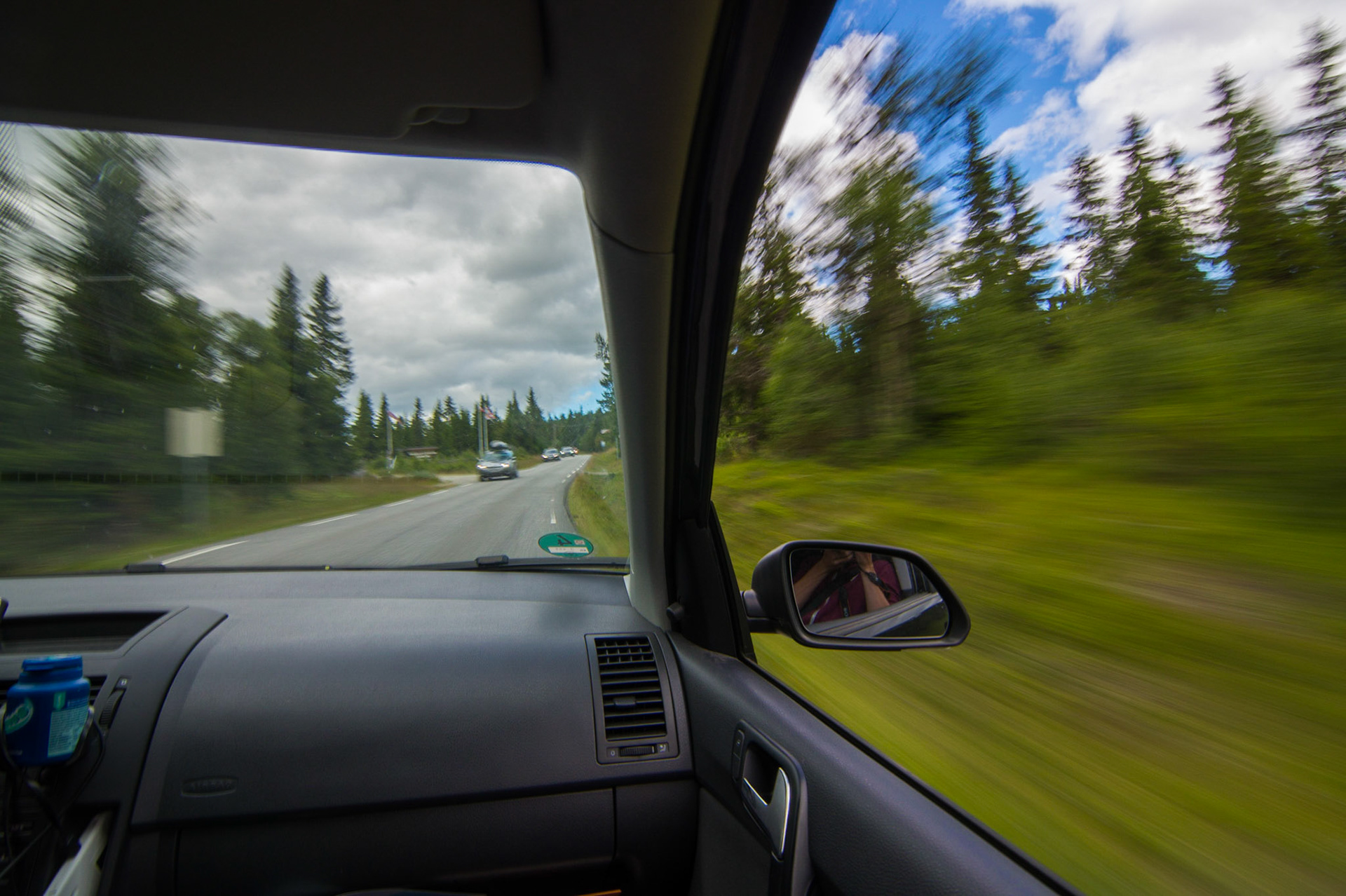 Left: small village near Rondane. Right: having fun while driving.
We then kept on driving towards Rondane, making a few stops here and there. Once we arrived at a supermarket that was open on a sunday, we headed straight for the Polarbröd (it's a round and fluffy bread, which is absolutely delicious) for the next morning. After visiting a campground that was not too good looking, we found another campground and our site for the first night in Norway. We pitched our tent, ate dinner and then headed out for our first sunset photo mission. The sunset definitely raised hopes for the upcoming two weeks.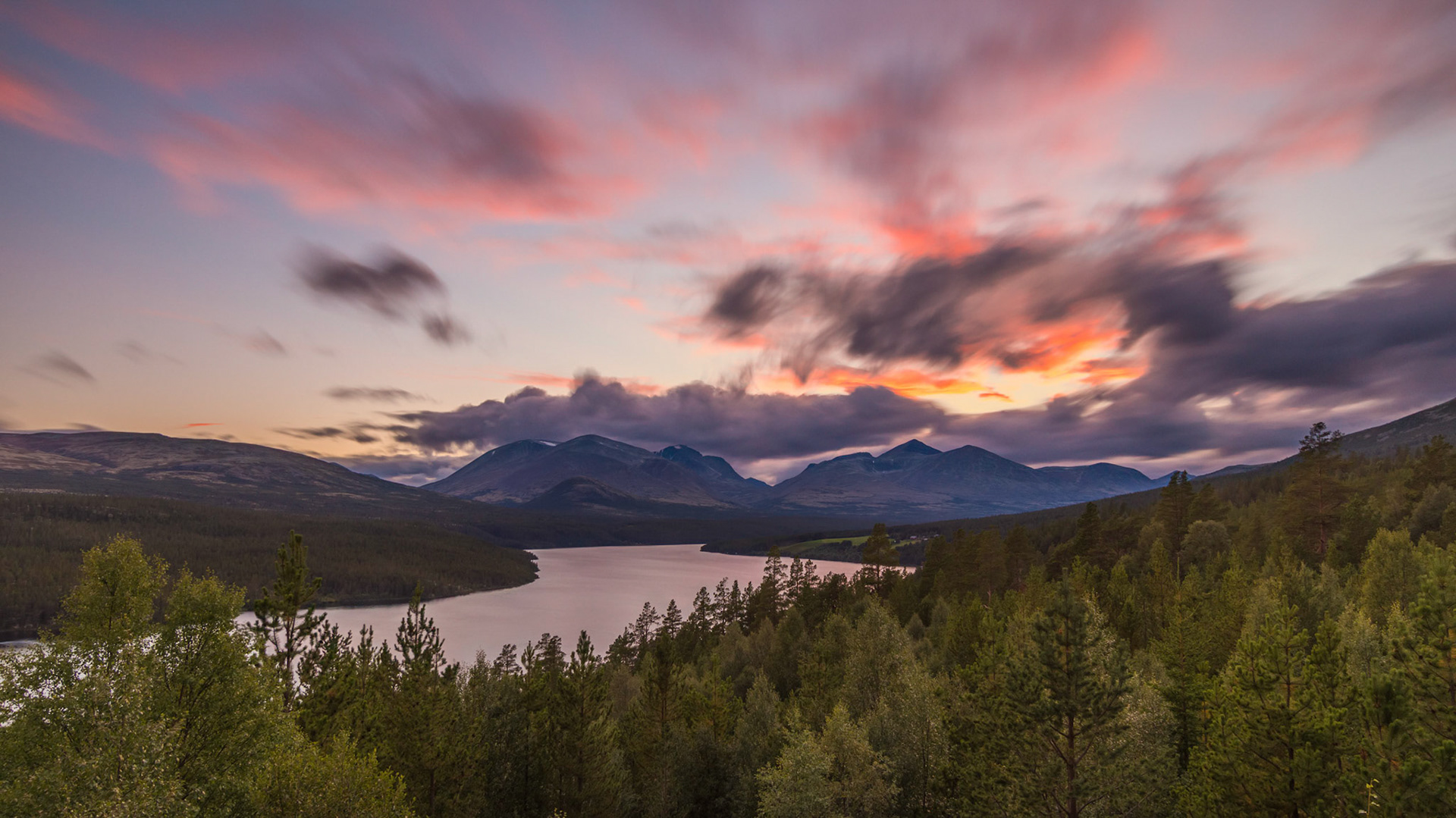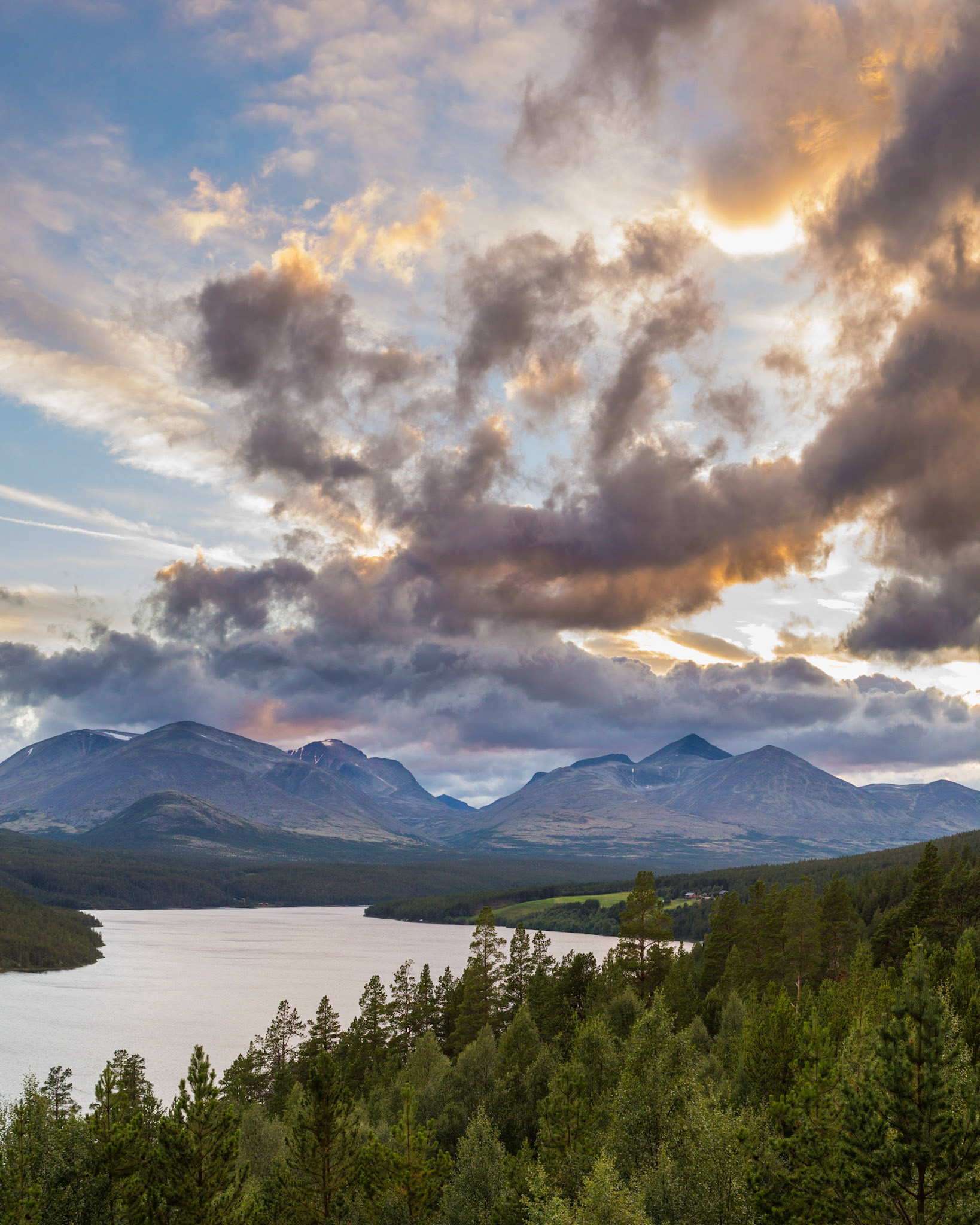 Stunning sunset at a view point in Rondane National Park.
The next day we crawled out of our sleeping bags and ran to the showers, since it was -3°C. After a hot and refreshing shower we put our towels in the rising sun and went to the public kitchen of the campsite to enjoy our tea/coffee and some nice warm Polarbröd with honey and jam. If you are going to travel to Norway, you don't need to bring a gas cooker, because almost every campsite has a kitchen you can use. The only thing you have to bring is cutlery and dishes, but often you don't need anything at all. After finishing our breakfast, we packed up our tent and left...
Then about ten kilometers into our drive I remembered that our towels were still dangling in the sun, so we had to turn around and get them. But then the drive began.
We drove through some stunning marshlands with the still golden sunlight hitting the mountains, so we stopped and I put on my gumboots to get some images with reflections of the mountains, well that's at least what I planned to do. I started walking into the swamp and everything was going as planned, but suddenly I ended up being knee deep in the cold mud and moss. After I had successfully pulled myself out of the mud again my gumboots were doing the opposite of their job, they held in all the cold water and mud, so I had to go back to the car and change my clothes and shoes. Deciding the mission failed we continued our drive, but stopped just a few kilometers later to get some long exposures of a river and a bridge and also exploring the thickest birch forest I have ever seen. On the following drive we had a look at some random waterfalls.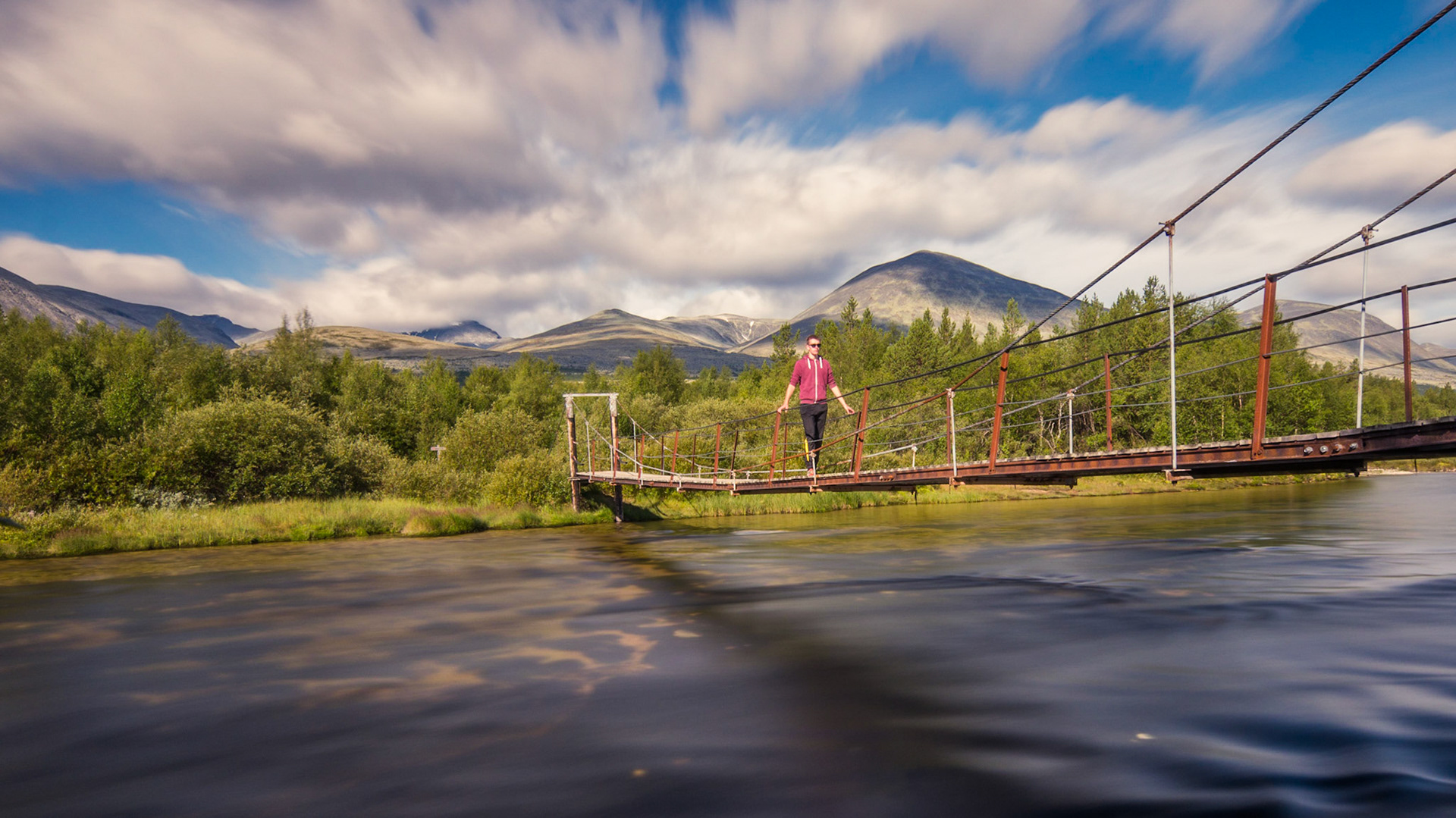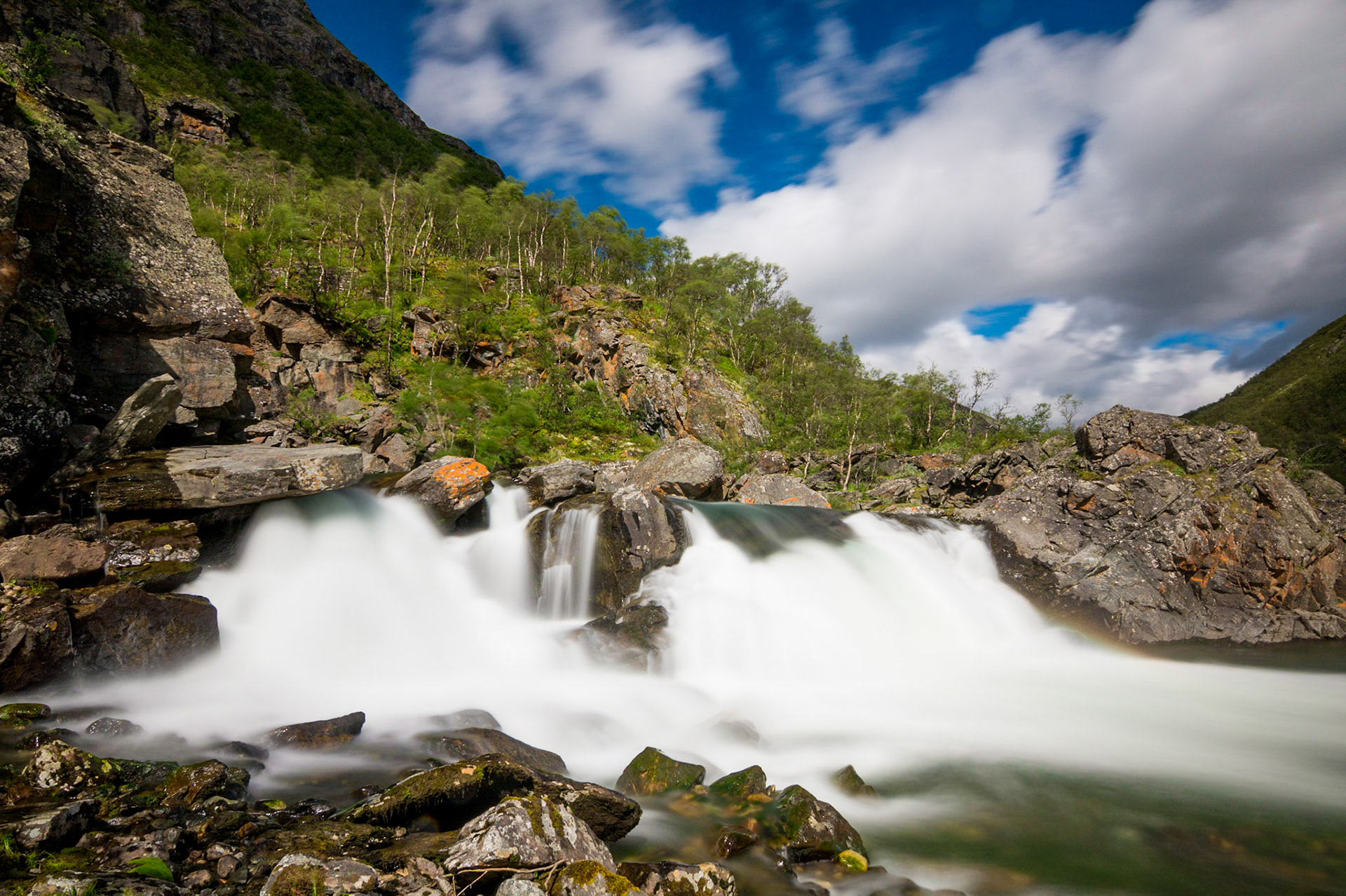 Left: me walking over a bridge in Rondane National Park. Right: random waterfall
Trondheim, which was the northern most point of our journey, is with about 190.000 inhabitants the third largest city in Norway. We spent the night near Trondheim, directly next to the Trondheimsfjorden. Since it was comfortably warm, I decided to have a swim in the sea. It was certainly cold, but it was well worth the overcoming.
We spend the evening eating pizza, exploring Trondheim and taking pictures. Before we could head back to the tent we had quite an exciting experience... We parked our car in an underground parking without checking the opening hours, so we stood in front of closed gates, not knowing what to do... We then found a side door where we could enter a code printed on the parking ticket, we did that and we were in. First problem solved, one to go! The next problem was getting out of the parking. We hopped in the car and headed for the exit and just after we arrived at the gate, it opened. We were free!
After an otherwise unspectacular ride home we went to bed, well more like camping mat and sleeping bag. Luckily the second night was comfortably warm compared to the first one (pants, a t-shirt and a pair of socks might have helped...).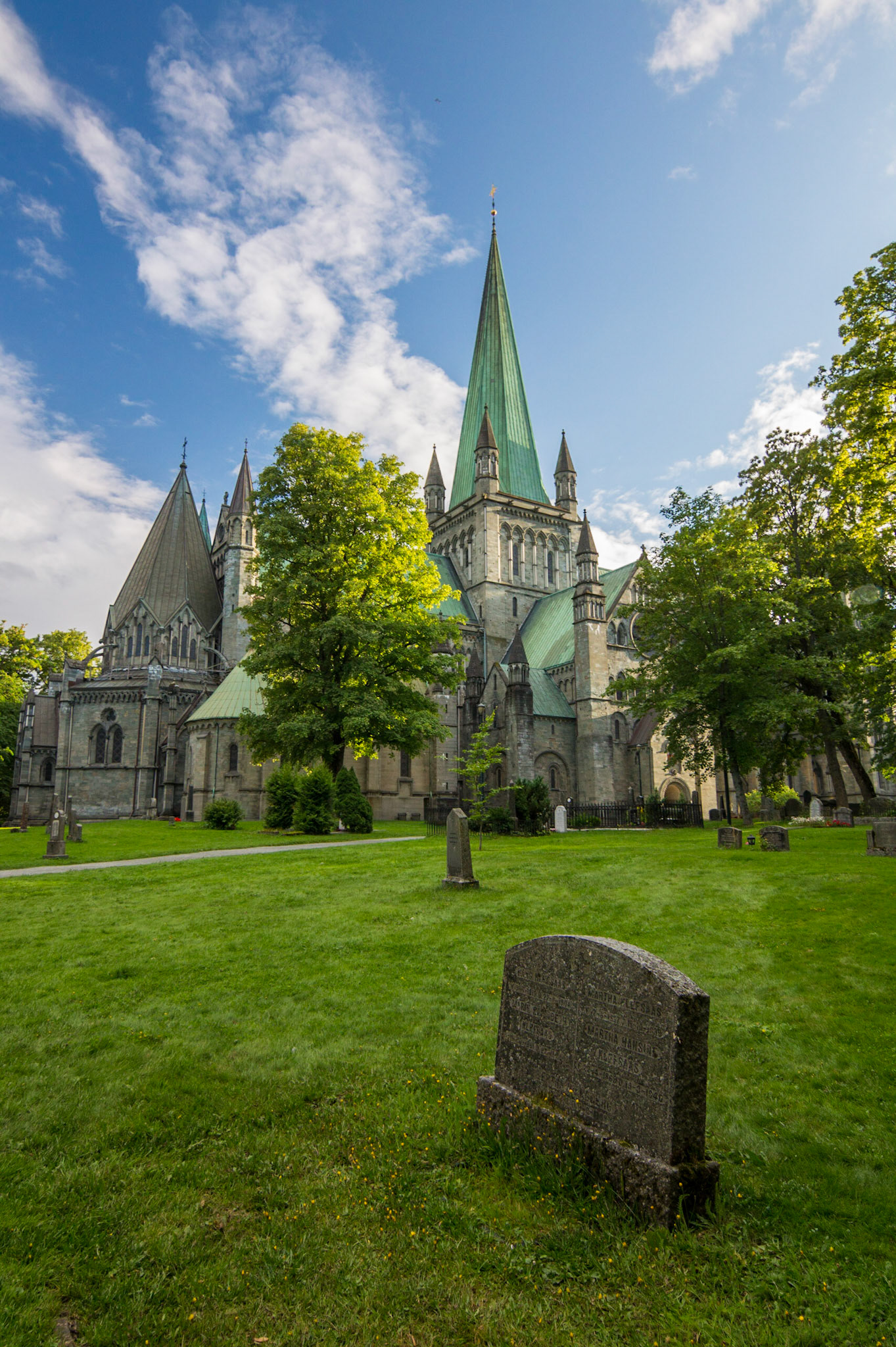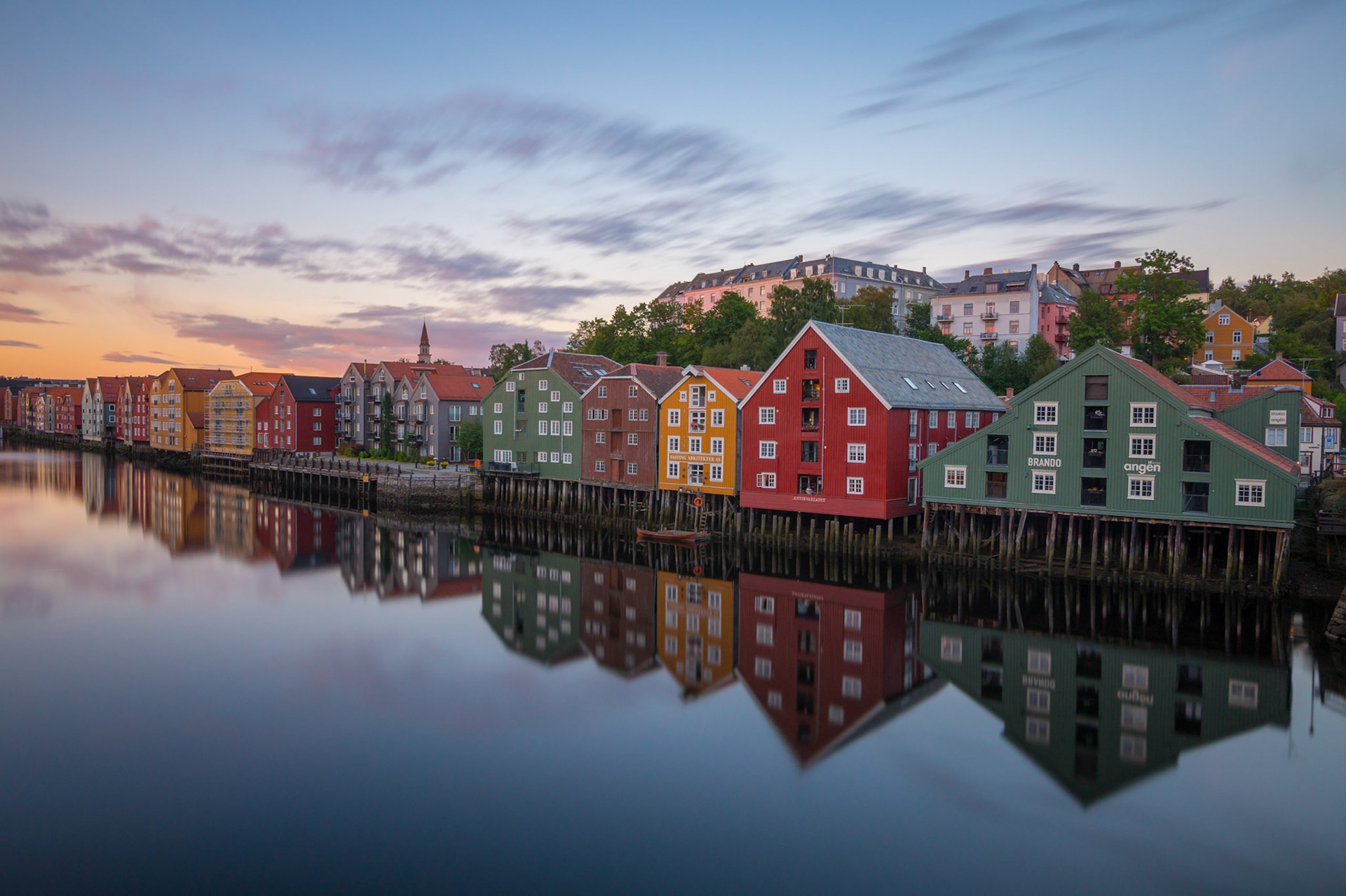 Left: cathedral of Trondheim. Right: Trondheim's old town